Careers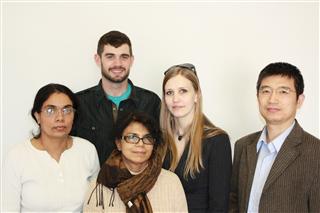 Bring your ideas, skills and experience to our team!
At our head office in Toronto, Canada, we are a small team who work together to serve our clients on a wide range of projects. We bring together successful expertise in finance, technology, creative design, engineering, project management and construction to provide value-added products and services to our diverse clientele.

We are dedicated to providing high quality, professional services to our clients. Our core values include building solid, lasting relationships; creativity and innovation in providing effective, results-driven solutions; timely completion of projects with high quality and safety standards; as well as effectively utilizing the diverse experience of our staff and affiliates.

Opportunities may be available at our head office in Toronto, Canada, our branch office in Panama City, Panama, as well as at various job sites and locations, depending on our current projects. Ability to speak more than one language is always an asset, although there may also be unilingual English (Canada) or Spanish (Panama) opportunities available.

We are always looking for motivated, creative, reliable, intelligent and innovative people to contribute to our company and projects.

Come Join Our Team!
We recognize that good people are the key to success. If you feel that your drive, skills and experience would be a good fit with our services, projects and core values, we would like to hear from you. Applicants should indicate our locations which are of interest to them, as well as any other language(s) spoken.

Interested applicants should submit their resume and cover letter, in Word (*.doc) or PDF format, to careers@t360.ca.
We appreciate the interest and efforts of all applicants. However, only those short-listed as candidates will be contacted for an interview.
Contact